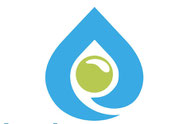 Da un'idea di Valter e Daniela nasce Feel the Water, una realtà che commercializza prodotti ecologici che sfruttano le proprietà delle ceramiche naturali.
Cosa sono le ceramiche naturali? Microsfere che, a contatto con l'acqua, rilasciano ioni negativi che ne influenzano il PH rendendo efficace il lavaggio e distruggendo i batteri. Rilasciano inoltre, raggi infrarossi ad onda lunga che aiutano la rimozione delle tossine donando effetti benefici e terapeutici.
I prodotti di Feel the Water contribuiscono, così, a un risparmio di acqua ed energia pari al 65% del consumo abituale, al risparmio di detersivi chimici e a rendere l'acqua più buona e salutare per l'organismo.
Venite a Savonaturalmente per conoscere questo efficace modo per rispettare l'ambiente e guadagnare benessere.